How to create accounts in Keeper Mini's wallet?
It is possible to create different types of each currency account in Keeper mini's wallet. To do this you have to:
• Visit
www.mini.webmoney.ru
;
• Sign in and go in to your wallet;
• Find the link "purses" on the wallet main page and click on the link;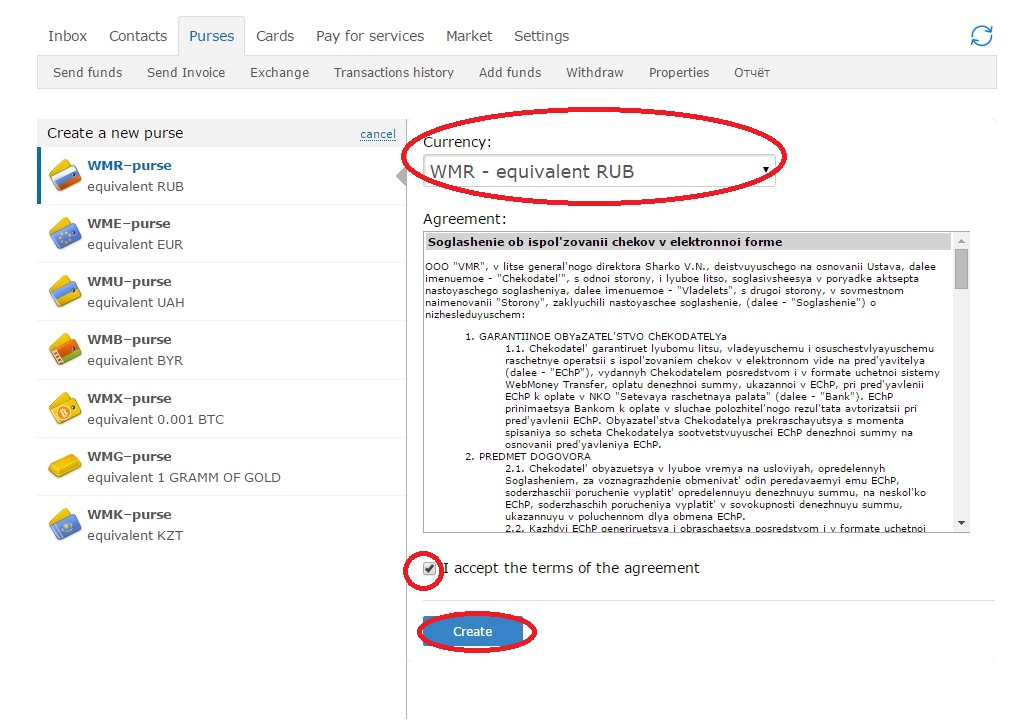 • Choose desirable currency account from the field, agree on terms of agreement and mark checkbox "I accept the terms of the agreement" and click on "Create" button; 
• The system will create your desirable currency account.

This account must be used for transferring money and cashing process.
Remember, it is impossible to cancel created account!
Share